LANKA PREMIER LEAGUE 2020 SCHEDULE
Nov 26, 1st Match , Thursday
Mahinda Rajapaksa International Stadium,
Colombo Kings vs Kandy Tuskers, Hambantota
Time: 02:00 PM GMT / 07:30 PM LOCAL
Nov 27, 2nd Match , Friday
Jaffna Stallions vs Galle Gladiators,
Mahinda Rajapaksa International Stadium, Hambantota
Time: 02:30 PM GMT / 08:00 PM LOCAL
Nov 28, 3rd Match, Saturday
Kandy Tuskers vs Dambulla Viiking,
Mahinda Rajapaksa International Stadium, Hambantota
Time: 10:00 AM GMT / 03:30 PM LOCAL
Nov 28, 4th Match, Saturday
Galle Gladiators vs Colombo Kings,
Mahinda Rajapaksa International Stadium, Hambantota
Time: 02:00 PM GMT / 07:30 PM LOCAL
Nov 30, 5th Match, Monday
Dambulla Viiking vs Jaffna Stallions,
Mahinda Rajapaksa International Stadium, Hambantota
Time: 10:00 AM GMT / 03:30 PM LOCAL
Nov 30, 6th Match, Monday
Kandy Tuskers vs Galle Gladiators,
Mahinda Rajapaksa International Stadium, Hambantota
Time: 02:00 PM GMT / 07:30 PM LOCAL
Dec 01, 7th Match , Tuesday
Colombo Kings vs Dambulla Viiking,
Mahinda Rajapaksa International Stadium, Hambantota
Time: 10:00 AM GMT / 03:30 PM LOCAL
Dec 01, 8th Match , Tuesday
Jaffna Stallions vs Kandy Tuskers
Mahinda Rajapaksa International Stadium, Hambantota
Time: 02:00 PM GMT / 07:30 PM LOCAL
Dec 03, 9th Match, Thursday
Galle Gladiators vs Jaffna Stallions
Mahinda Rajapaksa International Stadium, Hambantota
Time: 10:00 AM GMT / 03:30 PM LOCAL
Dec03, 10th Match, Thursday
Dambulla Viiking vs Kandy Tuskers,
Mahinda Rajapaksa International Stadium, Hambantota
Time: 02:00 PM GMT / 07:30 PM LOCAL
Dec 04, 11th Match, Friday
Colombo Kings vs Jaffna Stallions
Match Mahinda Rajapaksa International Stadium, Hambantota
Time: 02:30 PM GMT / 08:00 PM LOCAL
Dec 05, 12th Match, Saturday,
Dambulla Viiking vs Galle Gladiators
Mahinda Rajapaksa International Stadium, Hambantota
Time: 10:00 AM GMT / 03:30 PM LOCAL
Dec 05, 13th Match, Saturday
Kandy Tuskers vs Colombo Kings
Mahinda Rajapaksa International Stadium, Hambantota
Time: 02:00 PM GMT / 07:30 PM LOCAL
Dec 07, 14th Match, Monday
Colombo Kings vs Galle Gladiators
Mahinda Rajapaksa International Stadium, Hambantota
Time: 10:00 AM GMT / 03:30 PM LOCAL
Dec 07, 15th Match, Monday
Colombo Kings vs Galle Gladiators
Mahinda Rajapaksa International Stadium, Hambantota
Time: 02:00 PM GMT / 07:30 PM LOCAL
Dec 09, 16th Match, Wednesday
Kandy Tuskers vs Jaffna Stallions
Mahinda Rajapaksa International Stadium, Hambantota
Time: 10:00 AM GMT / 03:30 PM LOCAL
Dec 09, 17th Match, Wednesday
Galle Gladiators vs Dambulla Lions
Mahinda Rajapaksa International Stadium, Hambantota
Time: 02:00 PM GMT / 07:30 PM LOCAL
Dec 10, 18th Match, Thursday
Jaffna Stallions vs Colombo Kings
Mahinda Rajapaksa International Stadium, Hambantota
Time: 10:00 AM GMT / 03:30 PM LOCAL
Dec 10, 19th Match, Thursday
Galle Gladiators vs Kandy Tuskers
Mahinda Rajapaksa International Stadium, Hambantota
Time: 02:00 PM GMT / 07:30 PM LOCAL
Dec 11, 20th Match, Friday
Dambulla Lions vs Colombo Kings
Mahinda Rajapaksa International Stadium, Hambantota
Time: 02:00 PM GMT / 07:30 PM LOCAL
Dec 13, 1st Semifinal, Sunday
Mahinda Rajapaksa International Stadium, Hambantota
Time: Time: 02:30 PM GMT / 08:00 PM LOCAL
Dec 14, 2nd Semifinal, Monday
Mahinda Rajapaksa International Stadium, Hambantota
Time: 02:00 PM GMT / 07:30 PM LOCAL
Dec 16, The Final, Wednesday
Mahinda Rajapaksa International Stadium, Hambantota
Time: 02:00 PM GMT / 07:30 PM LOCAL
The BCCI, which is awaiting details of the 2019 elections, stated that once the polling dates are decided it would "address any issues with the first two weeks and will also prepare a schedule for the remainder of the season working with the local authorities around the polling dates."
As per the current schedule, as many as 17 matches will be played from March 23 to April 5, with three double-header days on March 24, 30 and 31.
Delhi Capitals and Royal Challengers will play five games in the said period while the remaining six teams will play four matches each. The Capitals are scheduled to play three home games in the first two weeks while the Royal Challengers will play three away games. The rest of the teams will play two home and two away games each.

================================
The Karnataka Premier League has been released with the tournament slated to start on the 15th of August. The tournament will be played across three cities in the state with the Chinnaswamy Stadium in Bengaluru set to host the first half of matches.
KPL total 24 matches will be played in the tournament, 21 in the league stage, two semifinals and a final. Bengaluru will play the host to first three matches before KSCA Rajnagar Stadium in Hubli hosts the next 11 games. The final phase of the tournament will be played out in the S.D.N.R. Wadiyar Stadium in Mysuru.
===========================================================================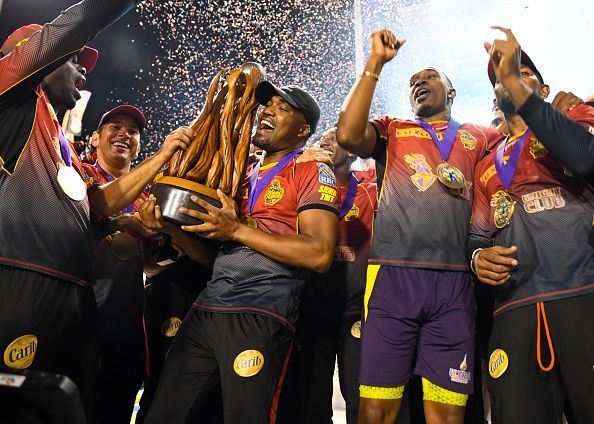 The complete schedule for the sixth edition of the Caribbean Premier League (2018) has been announced. Six teams will feature in a total of 34 matches, each playing five games, with the finals set to take place at Trinidad on September 16.
=======================================================================================================
LPL T-20 DATE & TIME
Total Page Visits: 582 - Today Page Visits: 1